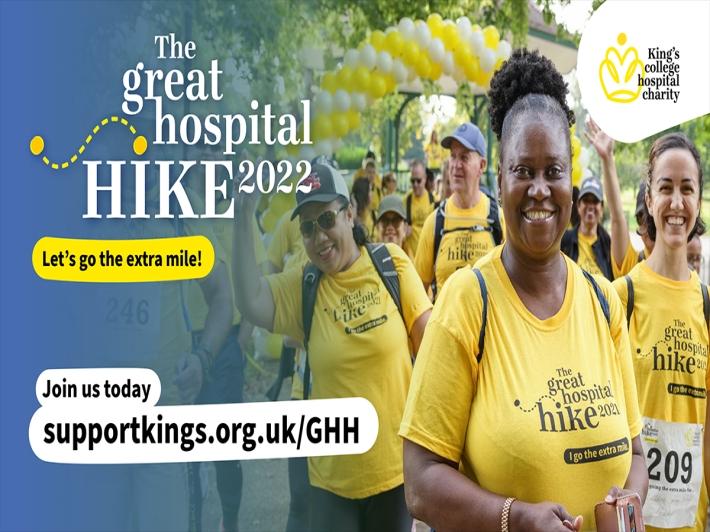 Walk the leafy route from King's College Hospital in Denmark Hill to the Princess Royal University Hospital in Bromley in aid of King's College Hospital Charity.
Open to all ages, the Great Hospital Hike charts a lush 18-mile course through some of southeast London's prettiest parks and wildest woods. You could even just join us for the home stretch – the fun-filled Little Hospital Hike is only 3 miles long and ideal for children and four-legged friends!
The Great Hospital Hike is not just a sponsored walk, it is a fantastic day out that brings our community together. It costs just £15 to register (£5 for NHS staff) and your sponsorship (minimum £150) will help fund projects at King's College Hospital NHS Foundation Trust that transform clinical services, advance research and improve the hospital environment for all.
Register on The Great Hospital Hike website.
Event organiser: King's College Hospital Charity
Email: info@supportkings.org.uk