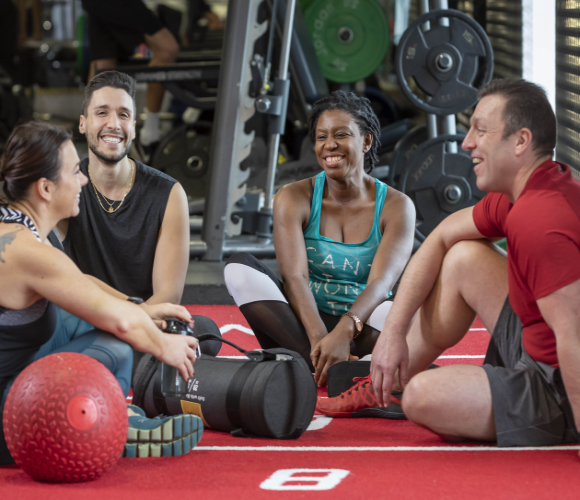 MyTime Active presents a series of free events at The Spa in Beckenham for the UK's National Fitness Day
This year's National Fitness Day takes place on Wednesday 20 September 2023, and Mytime Active is a hosting FREE special events to encourage people of all ages, abilities and backgrounds to recognise the lifelong physical and mental benefits of being active.
The theme for this year's National Fitness Day is 'Your Health is for Life' and Mytime Active is keen for local residents from Bromley and surrounding areas to pop along to The Spa and try something new for free.
A personal training team from coaching experts, CAWS, will be delivering two helpful presentations on the impact of menstruation and the menopause on physical activity.
In addition, CAWS's doctor of Physiology and Exercise, Col Robertson, will be available all day in the café, for anyone who wishes to speak to him in a 1:2:1 capacity about their personal health and training.
Lifestyle advice and mini health checks including blood pressure tests will be available all day.
The head of fitness equipment brand Keiser's strength and training team will be operating a fun activity van outside the Spa reception all day, giving local people the opportunity to try out some of their gym equipment for free as they pass by. Pop in and say hi!
EGYM, which provides some of Mytime Active's gym equipment and software, will provide an expert trainer in the gym to help people learn how to use and get the most out of EGYM's equipment throughout the day.
Gym equipment provider, Life Fitness, will be delivering circuit classes on the gym floor all day. Circuit training is friendly, functional exercise session where you move from one challenge to the next, enhancing strength and stamina.
Les Mills, who create some of the world's best workouts to music, with be hosting two special group exercise sessions, including Body Pump at 18.15 and Body Balance at 19.15. If you've not tried Les Mills classes before, Body Pump is a weights and barbell class for absolutely everyone while Body Balance is class inspired by yoga, Pilates and Tai Chi, which gently encourages better balance and posture through a series of bends, stretches and meditation.
Throughout the day, a DJ will be playing upbeat music sets.
Event Organiser: Mytime Active
Website: www.mytimeactive.co.uk