Upcoming events
Date: 17 August 2019
Location: Norman Park, Hook Farm Road BR2 9SX
Time: 8:30 - 10:30
Cost: Free
Get a free MOT for your bike...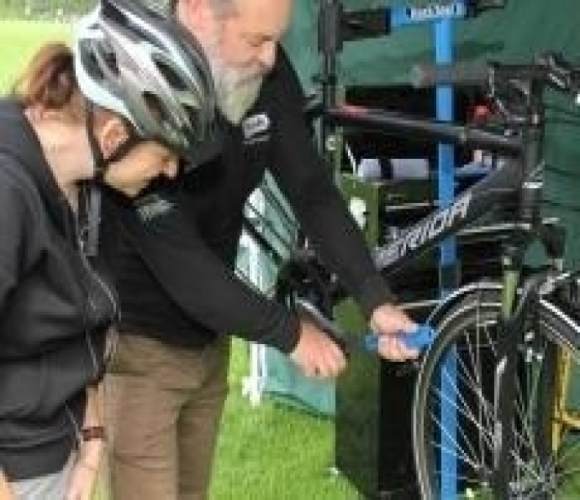 Our fully qualified DR BIKE cycle mechanics will check your bike and fix minor faults such as brakes, chain, cables, gears and tyre pressure.
Simply bring your bicycle along to the Cow Shed in Norman Park which is on the new section of foot path, adjacent to the car park on the Hook Farm entrance of the park.
Park runners can leave their bike with us and we will fix minor faults whilst you are running. Collect after your run.
Event organiser: Bromley Council (road safety team)
Tel: 020 8313 4546
Email: road.safety@bromley.gov.uk
Web: www.bromley.gov.uk/DrBike
Happening today, 21 July 2019
Date: 21 July 2019
Location: Church House Gardens, Bromley BR1 1HA
Time: 19:00
Cost: From £25
Come fly with us as we take you to the Moon and back with the legends of Swing, accompanied by the 20 piece Crystal Big Band...
Enjoy the splendor of the outdoors in this award-winning setting by the lake with an evening of BIG BAND FEVER.
Accessible seating is available.
For more information and to book tickets visit www.torchentertainment.co.uk
Event organiser: Torch Entertainment