Cycle maintenance
Cycle maintenance course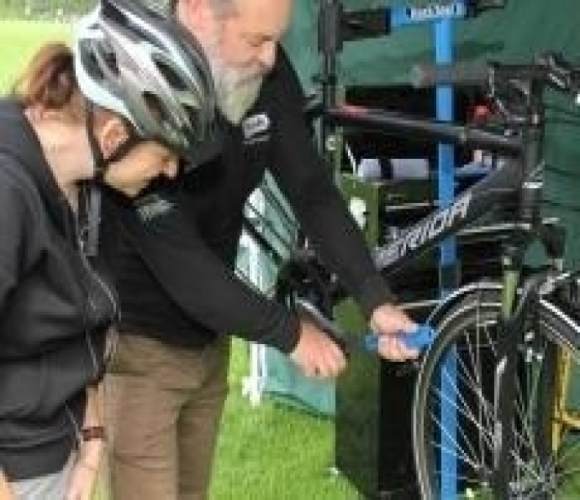 Do your gears jump? Do your brakes no longer stop you? We can help you to learn to fix these problems!
By keeping the group size to a maximum of 8 you will work together with fully trained and qualified cycle mechanics to improve your knowledge of bike maintenance.
Our aim is to ensure that participants leave at the end of the course with the confidence to remedy common problems on their bike. There is a practical element to the course, so be prepared to get your hands dirty.
Course detail:
Diagnosing problems with your bike ('M' check)
Tools of the trade
Learning about tyre pressure and wheel sizes
Removing and replacing your wheels correctly
Fitting a new inner tube without causing a puncture
On the road emergency repairs
Brake and gear adjustment
Replacing your brake blocks and setting them to achieve maximum wear and braking power
Learning how to clean and lubricate brake & gear cables
Course dates
Our courses are based at the 32nd Scouts Hall, George Lane, Hayes. The courses start at 9am and finish at 3pm and are taking place on:
Costs
The cost for the 1 day course with a qualified City & Guilds Cycle Mechanic is £35 (per person). Minimum age is 18 years.
Book a place
To reserve a place, please complete the online form. We will then contact you to confirm your booking and take card payment. Please note, only credit/debit cards are accepted and bookings are non-refundable.
Further information
Find out more about cycle safety checks