What is a crossover?
It is illegal to drive over the pavement unless there is a crossover
If you want access to your drive to park on your property, you will need to apply to us for a crossover. Crossovers can only be constructed by the council as we are responsible for roads and pavements (footways).
A crossover strengthens the pavement, preventing damage to it and any public utility services (like pipes) that are below the surface. They also prevent damage to your vehicle that occurs from bumping over the kerb. You may need planning permission for the crossover.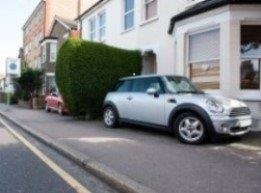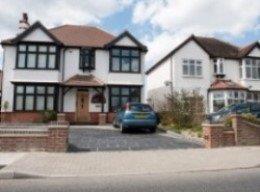 | | |
| --- | --- |
| Vehicle crossing the pavement illegally can damage it, making it unsafe. | To park legally on your driveway, you need a properly constructed crossover. |
Customer contact centre
Address: