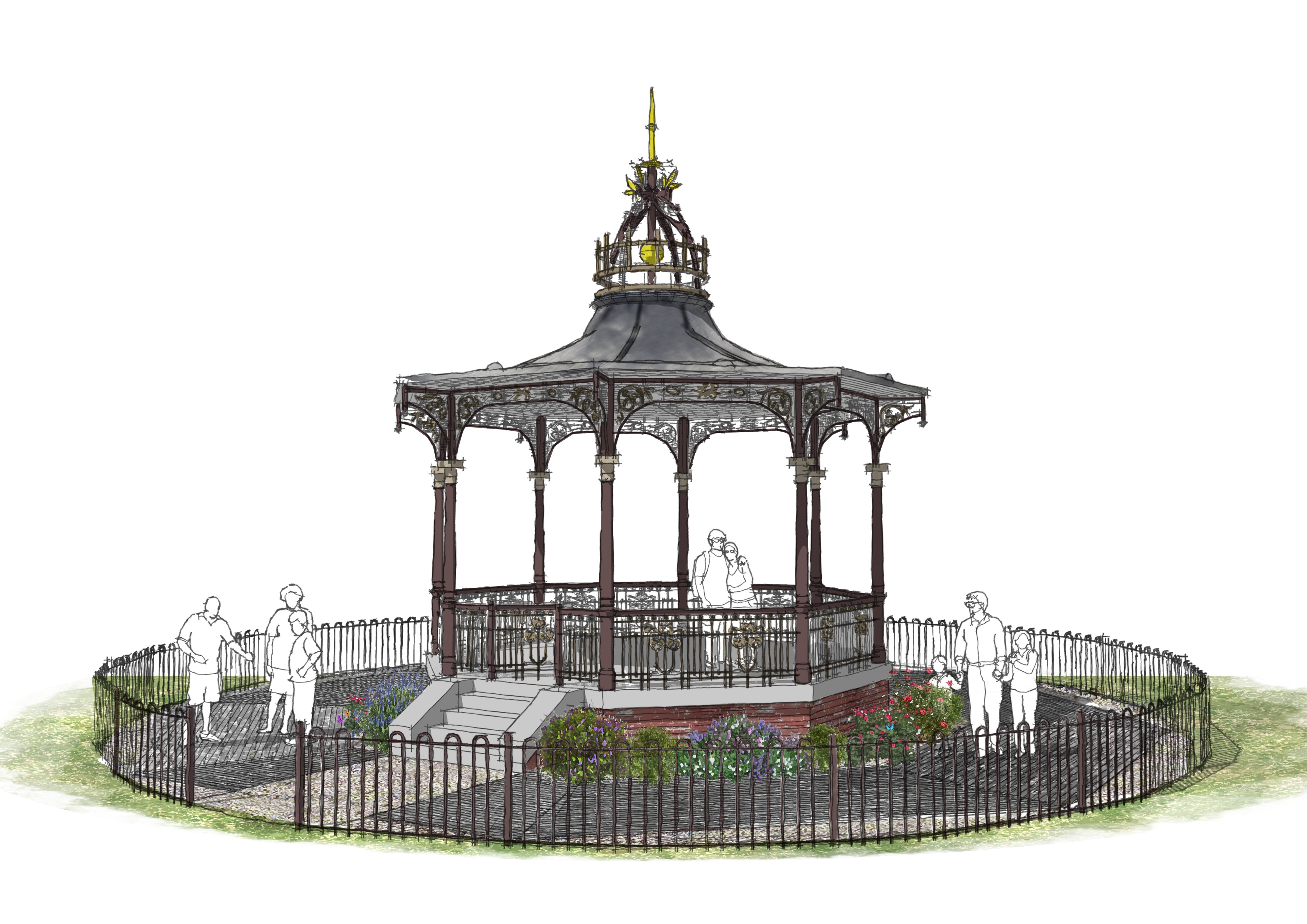 The bandstand and its restoration
Built by McCallum & Hope Ltd of Glasgow, the elegant Edwardian bandstand, ​believed to be installed in 1905, has been the venue for many musical performances. One of Beckenham's most famous residents, David Bowie played at the bandstand at Growth Summer Festival in 1969 which was organised by the musician himself and The Beckenham Arts Laboratory. This has led to the bandstand being known locally by some as the 'Bowie Bandstand'.
Efforts to restore the bandstand have continued for some years, including since the desperate news of David Bowie's passing in January 2016.
The bandstand which is Grade II listed, once restored, will be a permanent and fitting tribute to a superstar musician admired and missed by millions, and also hopefully a site where future legends might also one day cut their teeth as well. The council continues to work closely with the Friends of Croydon Road Recreation Ground and other local partners on the restoration project.
Update on restoration plans
Restoration works commenced at the beginning of July 2023 and are envisaged to be completed this winter by restoration specialists AF Starr. The Bandstand will remain closed whilst these works are undertaken. This follows the granting of planning and listed building consent .
Purcell, who were appointed as Conservation consultants for the project, worked with the Council and stakeholders to develop designs for the restoration that were sympathetic to the heritage of the bandstand, and to facilitate its future use as a community facility.
Purcell and their contractors carried out a number of surveys on the bandstand to inform their proposals, including one to assess the current condition of the structure. They have also commissioned a paint historian to try to identify the original paint colours used. This has enabled designs to be developed that are within keeping of the bandstand's original look and feel.
The current plans for the bandstand include:
refurbishment of all areas, including the intricate ironwork and perimeter fencing
restored colour scheme of dark brown and buff that will respect the bandstand's heritage
improved landscaping, including Bandstand Brick pathway which features the personalised bricks purchased by individuals, families, groups, organisations and businesses
improvements to the roof material to aid the dispersal of rainwater, with the inclusion of sympathetic rainwater goods
security measures, including lighting, which could also be used for performances.
Bandstand restoration project timetable.

| Action | Timetable |
| --- | --- |
| Restoration work underway | July 2023 |
| Work estimated to be complete | December 2023 |
Support the Restoration
If you would like to support the restoration works, please see our donation page
Please note that we have now halted sales of bricks until after the restoration works have completed, however you can still purchase tickets for the launch party and/or donate to the project whilst works are underway. Further purchases of bricks will be possible once the works have completed.